Take a Tour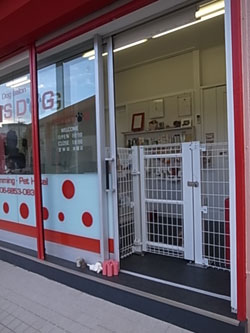 Shop Front
We are on the ground floor of the pink apartments. Come in and see us anytime!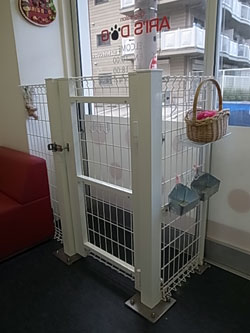 Entrance
Our fence will keep your dog safe and secure.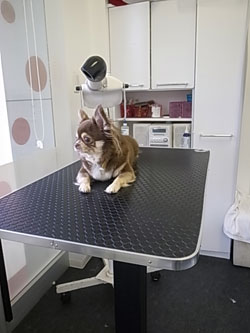 Trimming Area
Your dog will get special care on every visit, and will come away looking great!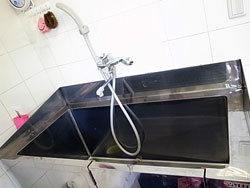 Wash Area
We will get your dog clean and smelling nice.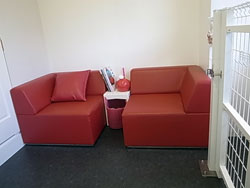 Play Area
Our guests can play and relax together while they're waiting.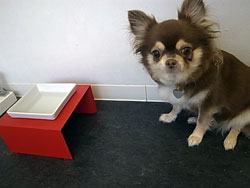 Food Area
If our visitors get hungry, they can have a snack.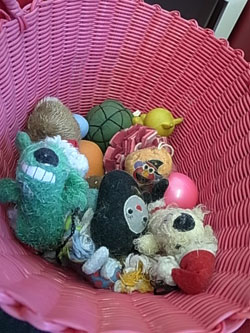 Toys
Your pet won't get bored playing with our collection of fun toys.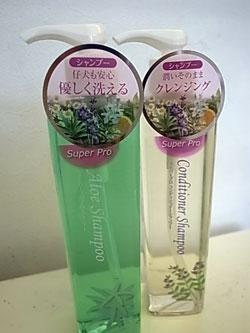 Washing Products
We use products that are gentle and also make your dog smell great.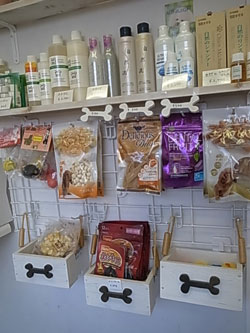 Shop Products
Anything you need for your pet - we have it!